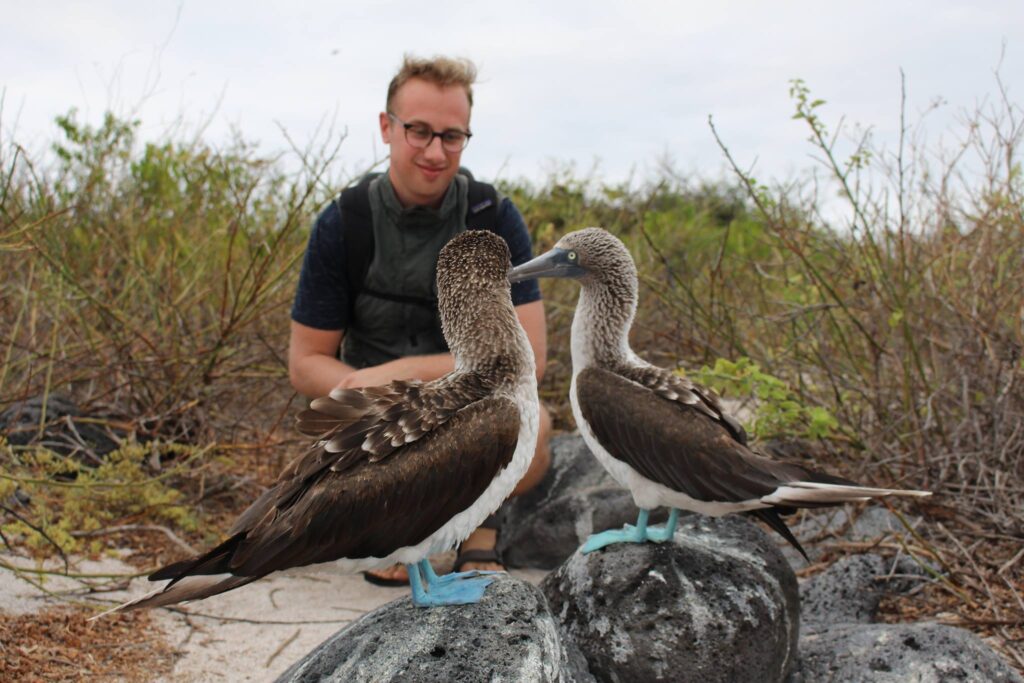 Greg Nemes is a multidisciplinary designer, technologist, and amateur naturalist in Providence, Rhode Island. He builds on his passion for the natural world and helping those who protect it by working exclusively with environmental and community organizations. Greg is Founder and Director of Tanager Creative.
Greg graduated from Bowling Green State University with a Bachelors of Architecture in 2009, placing second in the Senior Architectural Thesis Competition. Greg then moved to Providence, Rhode Island to pursue a Masters of Architecture from the Rhode Island School of Design, graduating in 2012 with honors and the Alpha Rho Chi medal for community leadership. While enrolled at RISD, greg also acquired a Teaching Certificate Level 1 from the Brown University Sheridan Center for Teaching and Learning. At RISD, Greg held a variety of leadership positions, including Vice-President of the Graduate Student Government, and director of RISD Quickies – a series of student-taught, student-organized workshops. For these efforts Greg received the Student Leadership Award from the Office of Student Life.
After graduating from RISD, Greg has taught at The Boston Architectural College where he received the EDCO faculty development grant, at Roger Williams University, Brown University, and the Rhode Island School of Design.
Greg has spoken at numerous events and conferences on topics including design, education, technology, and culture.
In 2012, Greg received the St. Botolph Club Emerging Artist Award Grant to pursue his interdisciplinary design practice – providing a foundation for a variety of self-generated and commissioned work that eventually led to the formation of a design firm – Work-Shop Design Studio.
In 2013, Greg Co-Founded Work-Shop Design Studio, multidisciplinary design consultancy in Providence. Work-Shop partners with clients to help them achieve their most important creative goals and dreams. Work-Shop's projects integrate brand, digital and experience design, creating cohesive and impactful results that propel organizations forward. Clients Include the Smithsonian Institution, Harvard, MIT, Brown, the Newport Art Museum, Leadership Rhode Island, The Avenue Concept, and well as a wide variety of Rhode Island based small businesses and non-profits.
Greg acts as CEO of Work-Shop, overseeing all aspects of the business – with emphasis on business development, marketing, sales, client relations, operations, and culture. Work-Shop has grown it's impact year over year since founding.
In 2015, Greg received the Design Innovation Grant from the Rhode Island State Council for the Arts. Also in 2015, Work-Shop received the Creative Mile Award Grant from the 195 Commission.
In 2017, Work-Shop participated in the Goldman Sachs 10,000 Small Businesses Program, a sort of "mini-MBA" business education program.
In 2020, Greg created a division of Work-Shop, called Tanager, to work exclusively with environmental and community organizations. Tanager works with clients such as World Oceans Day, Narragansett Bay Esutary Program, The Ocean Project, University Of Rhode Island Watershed Hydrology Lab, Harvard University, Massachussets Institute of Technology, and the Smithsonian Institution. Greg acts as Director of Tanager, overseeing all operations, and working with a group of collaborators to bring projects to life for clients.
Greg loves to share his passion for nature and birding with others and giving back to local communities. He leads nature walks for local organizations such as Audubon Society of Rhode Island, and is developing a partnership with Big Brothers Big Sisters of Rhode Island to bring nature walking to traditionally underserved communities, an effort that is sorely needed in our country.
Outside of work, you can find Greg exploring the trails, beaches, and ponds of Rhode Island – looking for birds and other cool wildlife. To find out what interesting creatures Greg has seen lately, follow him on instagram @gregnemes.